While walking from home to various bars, I encounter meth heads from time to time. It can be -17 degrees, and there's some meth head that is wild-eyed and looking not just warm, but downright toasty, begging for money. Despite the poison they put into their bodies, they still persevere, going without sleep for days and needing no sustenance; hell, if you can cook it up in a bathroom, why wouldn't it be a healthy to ingest? Anyway, this got me to thinking, what if we isolated meth heads on an island?

Yes, I understand this is not the line of thinking most people have when coming into contact with meth heads, but then again I don't exactly think like average people. Back to my original idea, if we put together a colony of meth-heads (what, it's not like they were being productive members of society anyway… well, except for the truck drivers), I think some serious Darwinism would occur. After 10 generations, they would probably develop into beaver-like creatures, all of their other teeth falling out except the front ones, and develop super jaws from grinding their teeth. Instead of wood, they would build their dams out of light bulbs and old pipes.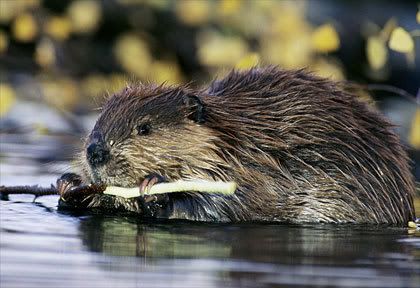 Other animals and even humans have adapted to fit their surroundings, based upon their needs, which makes me think meth heads could evolve to be more like beavers. My main point is, with the way meth heads will give up everything to have their precious meth, what makes anyone think that they would stop just because they are on an island?