I heard about something very disconcerting this week. In Eden Prairie, one the Twin Cities' suburbs, the high school
administrators have reprimanded, and in some cases suspended over 100 students from sports and athletic activities
after
Facebook
pics of them partying like rock stars. The most disturbing aspect of the whole story was that administrators were surfing Facebook, viewing pictures of the young, nubile, taught flesh their students had. That seems more than a little creepy. And then they were printing them out? What, to review them in the privacy of the bathroom while they beat off?

Fortunately, there wasn't any Facebook or Myspace available back in my day (which wasn't all that long ago, I graduated in 2002). High School boozing it up is a rite of passage, and if anything the people I've noticed that had issues with alcohol consumption in an unhealthy manner later in life we re the ones that DIDN'T drink in high school. What boggles my mind is that this was all going on after hours. It would be one thing if the students were drunk at school, but they weren't. Hell, they should reward the students for being able to separate their personal lives from their scholastic lives. It's when drinking encroaches and affects your home/professional (and when you're a student, school IS your job) is when it is a problem.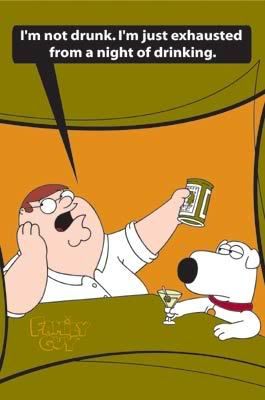 Suspending students from their athletic or other extracurricular activities because they were drinking is probably the most asinine way to deal with it. Now they will be more inclined to drink because they don't have anything else to do after school. Great job Eden Prairie! You're fortunate I already gave out this January's Douchebag of The Month award.