Friday night was interesting. When I first heard about the St Patrick's Day warm-up at
Whisky Junction
, I was more than enthusiastic. I am 100% Irish, and celebrate it like the Jews do

Hanukkah

, with multiple days of festivities (and face it, one can never really fully be warmed up for St. Paddy's Day).
Anyway, I decided to to go this, even though it was in a dicey part of town. When we got there, they were handing out free

Killians

because it was the owner of the bar's birthday . I'm not a huge beer fan, but I wont turn down free booze. I'm a pragmatist like that. Unfortunately, other than a

shittyIrish

band, that had an asshole PROUDLY playing
a recorder
straight out of third grade, it had none of good times I look for in my St.

Patricks

day celebration. Adding to the atmosphere of

mcdoucheyness

, was the fact that everyone there was boring, old, and homely. Not a winning combination We were shocked they charged a cover for this; hell, they should be paying us for improving the place with our presence.
So we decided to walk to a bar nearby,
The

Cabooze
. Even the name inspires interest. It was there that I met my fat twin. Seriously, she looked exactly like me, but 45 lbs heavier. At least now I know I would still be sorta' cute if I hardcore packed on the pounds.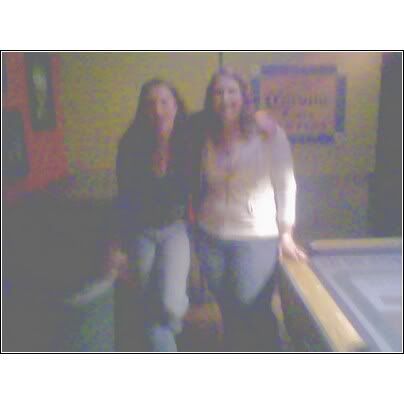 The band playing was a cross between

Linkin

' Park and keep-your-fucking-day-job. But, being drunk we danced anyway. That's when the trouble started (I blame the dude in the band wearing a Cosby sweater, that forced me to follow him when he got offstage to tell him he was pimping out that Cosby sweater pretty good for a white guy). There was this cute little

blonde

chick that INSISTED on grinding me. Being the polite person I am, I obliged. Once the making out started, her boyfriend got pissed and dragged her away. She of course came back, and then there was the inevitable groping. He looked like he wanted to hit me. Good thing I had the

Puppetmaster

with me (I call him that because of how he was holding me up at times because of my extreme inebriation), who is not a

shrimpy

guy like

blonde

chick's boyfriend. Hey, it's not my fault your inadequacies make your girlfriend want to dyke out.
The

Puppetmaster

could tell I was one drink away from
FUBAR
and made me go to Taco Bell to get some burritos to soak it up. I will admit to to not feeling my best the next day.