We had our first snowfall this week, very light, didn't even accumulate. It marks the passage into winter, and also brings out the heartiness in us all, even prostitutes. Keeping in mind I do not have much respect for hookers (does anyone really?), I must give what little of respect I do have to the Frostitutes.

Frostitutes are the most hardcore of those that sell their body for money/drugs, and will go out in inclement weather, sometimes 20 degrees below zero. That is some serious work ethic. Hell, I don't know why they don't put it to a use that wouldn't involve them getting ass beatings, STD's, and drug addictions; like selling vacuums (although, I do feel the urge to beat down traveling salesmen). Who better to sell a vacuum that someone who REALLY knows about suction power? If they can walk their track marked asses down the street, peddling flesh, to random people, why would they be unable to knock on doors to wrangle strangers into pyramid schemes; they can be really convincing, whether it's to deceive you into thinking those bumps are just from crotch shaving or that putting it in their butt is special.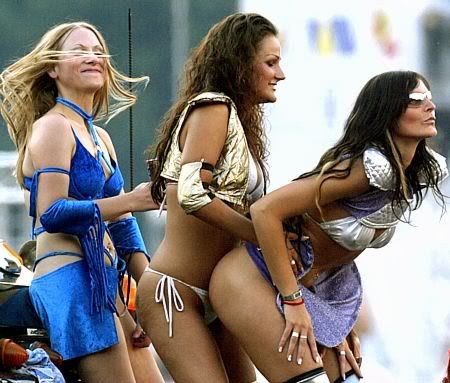 The people who really benefit from Frostitutes are the johns. Sometimes these whores are so cold, they'll fuck you at a discount rate just to keep warm. I like to think of it as fire sale poon, where they are trying to sell all the goods (I use that word loosely) quick as possible, at a discounted rate.

So next time you see a workin' girl out there, tip your hat or give her some loose change to buy some meth, to warm her hands and heart with. It's a filthy job (that sometimes ends with a fat man named Earl crapping on your chest) but someone has to do it.