I went to a wine tasting this weekend, and was pleasantly surprised it wasn't one of those pretentious, stuffy events that wine tastings usually are. It was out in Elk River, which for those not familiar with the twin cities area, it is out in
B.F.E.,
almost an hour away from Minneapolis. Honestly, if I had known it was that far away, I would've probably brought the flask for some in-transit drinking.

This was honestly the first wine tasting I've been to that had Led Zepplin playing in the background (I KNOW! I was impressed too!) and a cooler full of beer for the guys that came with their significant others. Not to mention the Swedish meatballs in the crock pot (which, makes even more sense, because it IS Minnesota, where those are considered a staple at all functions). All the people that came were great, and laid back, which is also not typical of wine tastings. It's not very often people ask me to tell the story of when I got into a fight outside of a bowling alley when I'm at wine tasting.

Which reminds me, my new friend Cardi, inspired a new analogy for me; she was telling me about her sister, that has a four year old, and some of the issues of poor behavior and whatnot from the kid. Anyway, this got me thinking of when I first moved in with Lawyerman, his son was four, and honestly, four year olds are like crackheads. Everything they want, be it pokeman cards or candy, they think they need it or they will instantly die. Just like crackheads, they will lie, cheat and steal to get whatever it is they want. It is imperative you deal with a four year old like a crackhead, telling yourself that the decision you're making is in their best interest, and also like a crackhead, their judgment is flawed, thus you must stick to your guns . Oh, the wisdom brought on by merlot!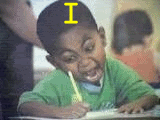 Anyway, the wine tasting was put on by
The Traveling Vineyard
, which to me seems to be a better idea than selling cosmetics, pink Cadillacs aside. Also, I like their idea of getting people drunk, and then having them fill out sales info. Perhaps if Mary Kay got the people boozed up, they would have better success.