Usually I don't like telling a 2nd hand story, but in this case, I will make a special exception because of how legitimately awesome it is. Lawyerman went to a party on Friday night for the birthday of a new acquaintance, and even though he only stayed for roughly 20 minutes, it was action packed.


It was held in the basement of this acquaintance, McCreepy, and at first when he told me there were strippers there and described them as two D's, two C's and a B, I was excited because I thought he meant cupsize, but he corrected that assumption by telling me that's how he rated them quality-wise. Despite it being a small basement, there was a shower curtained partition for handy-j's, which I am told could be heard, despite the playing of Earth Wind and Fire.

More disturbingly, was that the old, fat men (at 38 years old, Lawyerman was the youngest there) were wearing the strippers clothing, guts hanging prominently out. Usually, where there it's a birthday party for the host, there is an assistant host, to make sure that nothing gets broken, stolen etc… there was none of that, but instead this group of misanthropes lurking about, placid like toadstools from Alice and Wonderland, tripping on their own decrepitude.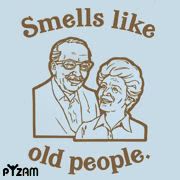 As for the strippers, the one decent looking one, the B, got all freaked out by this and oh so much more and refused to get naked. She said something about her mom calling and needing to take care of her kids. I think she was concerned they would rape her or steal her clothes, and possibly wear her skin. One of the C's, who sounded like Stevie Nicks gargling a rhino, was arguing with the other C about who had to get behind the curtain next to assist with lap dances. Despite being one carton away from a trach pipe, she was smoking two cigarettes at a time, with a third one being inhaled from her back tattoo.

Despite pictures of women on the walls (au natural, circa 1975), there was a lot of homosexual references being made, and the other 3 obviously straight guys were uncomfortable as well. There wasn't a keg ("sipping beer from a glass is not something men with penises do" –Lawyerman). The fighting strippers were clomping around like Clydesdales, in their ridiculous platform heels like Halloween leftovers who had dressed up as Elvira. When they started to all argue over who gets to wear the red Chinese dress, and one exceptionally fat man draped it over his shoulders like a cape, making himself look like Superman's great grandpa, flying faster than the speed of liquid farts, Lawyerman decided to make his exit.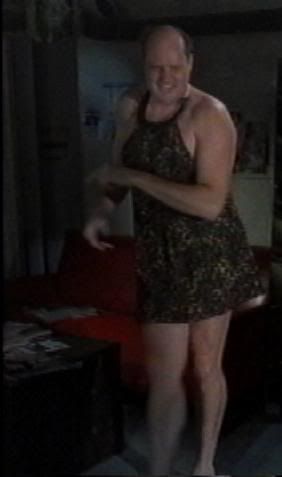 The Nordic hatchet display, which is somewhat normal for Minnesota, was creepy in this situation, especially because they seemed to have been handmade, also hastened his decision to leave.