Many of you who read this even the slightest amount know how I feel about midgets;
my aspirations
, and how enamored I was
when I saw a midget with big cans
. Last night while hanging out with Lawyerman's kid, DragonBoy, we watched
Little People, Big World
. From being around me for almost three years, I have given him the gift of an interest in midgets… Some people pass down disgusting habits of sucking on toothpicks or picking their nose, I feel proud that I can pass this rewarding and healthy fascination on to him at such a young age.
Anyway, so we're watching the midget show, and he busts out with: "Can I have a pet midget for Christmas?" After first telling him that it's a request best taken up with Santa, I explained that they are people and we it isn't good manners or legal to own them. He was confused, and I understand why; they are always calling themselves "dwarves", which makes me think (and DragonBoy as well) of them as mythical creatures, Snow White style. What is so wrong with calling them midgets? I understand it isn't politically correct, but if you had the choice between calling yourself a midget, dwarf or little people, I would go with midget.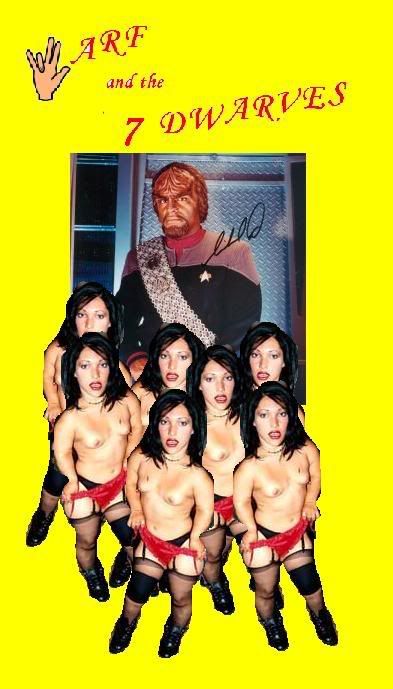 The episode we were watching was about the
dwarf version of the Olympics, the DAAA
. Granted, I am not very athletic, but watching them play basketball and volleyball, I thought if I joined the game, I might have a fighting chance of winning. I'm tall, but I'm a bit slow because of the plate and pins in my knee; so competing with people around 4 feet tall, I could best accentuate my strengths. I would be like
Gulliver
, kicking them around while they tried to hold me back, and drop kicking them like the Jolly Green Giant would green beans. So I think I will add this to my list of stuff that I want to do involving midgets. Wrestling with one in lime jello is still my number 1, but ultimately aspire to be a combination of Snow White and Gulliver.