I don't get all hot and bothered over memes, but this particular meme I was tagged twice to do, so I might as well play along. Both
Malach
and
Mooog
tagged me to write a letter to my 13 year old self. Here goes:

Hey little 13 year old Tequila Mockingbird! It's 1997, and you're stuck in suckass middle school and life is not good times. Your taller than most of the boys (don't worry, you are tapping out now, and won't grow any taller than your current 5'10", so NO you won't be a freak), have braces, a smattering of freckles, and curly hair you don't know how to deal with. I have some fanfuckingtastic news!!! In a year, they'll stop calling you "giraffe" (because of the super tall, super skinny, and freckly spots), because you will grow some amazing boobs. The braces will come off and you'll find hair solace with John Frieda's frizz-ease, which will make your hair look fun enough that random people will come up and touch it in public.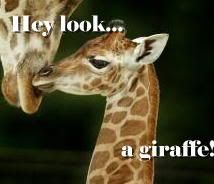 Also, learn to celebrate your differences. It may not be cool to be unique now, but soon you'll find many people who appreciate your oddities and like you not in spite of them, but because of them. Remember that only dead fish swim with the stream.

Ok, now that THAT is all out of the way, a couple things to be aware of: you'll become editor of your school newspaper when you're a junior in high school; yes, it'll be awesometacular, but at the start of your senior year, you will become pissed at your advisor and decide to take the staff and the advertisements with you to start your own underground school newspaper.

You'll have a lot of fun screwing around with a wide spectrum of drugs, but all of that will come to a screeching halt on the day before New Year's Eve when you are 20. You will have been awake for almost two days on a coke binge, and go to a party where you snort a combo of Xanex and Oxycontin, and then pop some muscle relaxers. If you had been awake, it probably would've scared the shit out of you when you wrapped your car around a phone pole. You won't get a DUI, but it will be awful to hear how the firemen who cut you out of your car knew you because you crashed near the fire station your dad worked at while you were growing up. Fortunately you didn't die or get facial scarring (no one likes scarred up bitches), and only came out of it with some pins, a plate and a bone graft in your leg. Stop freaking out, you don't walk with a limp. In fact, you are cripplicious! Bottom line: stick to booze.

I know you think you'll live in Florida your entire life; after all, you're fourth generation, and a true native. You'll move to Minnesota when you are 21. It won't work out like you thought it would, but it's for the best and you're chaos will become controlled, as opposed to just chaos.

According to the rules, I am supposed to tag five other people:
1.
SiteInsights
2.
R.E.H.
3.
Hungry Mother
4.
Ted Velvet
5. Whomever else wants to answer
Rules are that these people link to me, write a letter to their 13 yr old self, and then tag five other people. It's like a chain letter, without the promise of good luck.