It's that time of year, for receiving useless and unwanted gifts. This particular flavor of douchebaggery is most often tasted in the workplace, in the form of a Secret Santa present exchange. My office is super small, with only 9 people, so we all draw names and every week hide a $5 present. The first week I got this bizarre video (a double feature, but it was a double feature where both movies blew ass). Granted it came with a Chipotle gift card, but I was thinking, WTF?! Yes, the dude on the front looked slightly like Tom Selleck (and everyone knows I have a "thing" for him, how can they miss it with my
desktop collage
?), but to confuse him with Tom Skerritt is downright criminal.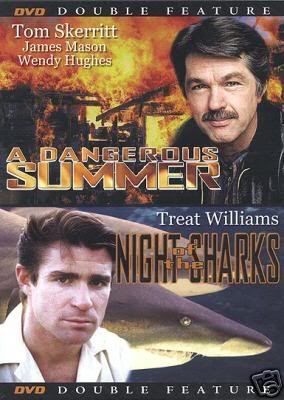 So I decided when I finally found out who it was, I would start some Secret Sabotage. Much like the Secret Santa game, but every so often I would do something to fuck with them at work. Fortunately, the next week, I got some cocktail mixes. I knew whoever had me must like me, because they weren't the bullshit small ones, but the huge bottles that can totally do some damage.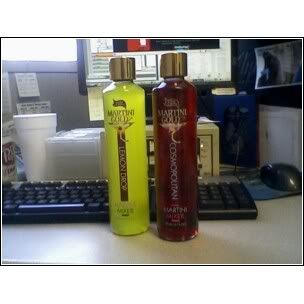 The next week I came in, I became positive that it HAD to be Calvin Crustitron. Who else would have the balls to wrap my office in wrapping paper?


Inside I found a giant picture of Chuck Norris. I was indeed amused. It was certainly better than a candle or some lame post-it notes with cats on them. The creativity and knowledge of my interest in Chuck Norris (it was him who was
on my desktop
for many months) was awe inspiring.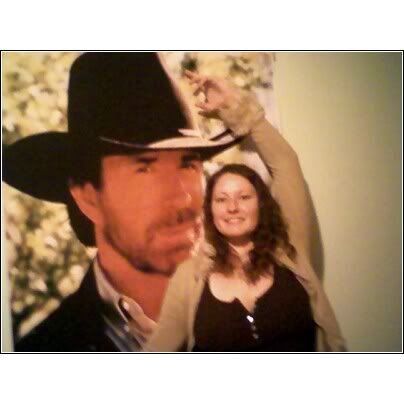 I turned my need to be naughty in a different direction. I decided to go rogue, and start giving other people in the office presents. For example, I gave the pregnant girl a pack of condoms (oops, guess I was a little late). And for the chick that is obsessed with her appearance to where it makes her a vapid, shallow vacuous waste of a person, I got her teeth whitening strips. HILLARITY! This served a dual purpose, it entertained me, and it ferreted out the 'real' secret santa who was like "I DIDN'T GIVE YOU DAVID HASSELHOFF PASTIES" (to the mean, flat chested girl who seems to think she is all that and a shot of red bull). Yes, I did indeed give myself a fake gift, because otherwise, it would be totally obvious who the rogue secret santa was. For myself, a bottle of St. John's Wort (believe it or not, I can be a bit of a bitch to people who I have overwhelming disdain for their incompetence).
Anyway, if my reindeer games failed to bring holiday cheer to your fat monkey hearts, #8 in my 12 drinks of Giftmas certainly will!
Giftmas Sour
1 oz of sweet vermouth

3 oz of scotch

2 oz of cherry brandy

1 egg white

1 oz fresh lemon juice
Mix up these good times with ice in a cocktail shaker. Shake it like a polaroid picture and strain over ice in a highball glass. Garnish with thin sliced lemon on the rim of the glass.