As we come upon the monumental 2 week anniversary of Pam Anderson and Rick Salomon's wedding I contemplate a few things. First of all, it wasn't that long ago Kid Rock and Tommy Lee were fighting over her, and now she's marrying someone else? I wasn't aware that so many people enjoyed the taste of Hepatitis C.

What mindfucks me, is they allow two people, both with sex tapes, each with divorces to unbalanced people and obviously very poor judgment to get married. Although, I must admit, it was a classy event, her in denim dress, and pigs in a blanket on the menu (I think they should've filmed the wedding in green night vision, like the kind they use to catch Mexicans hopping the border and in the Paris Hilton sex tape). It's legal for this
SlutBag
and
UeberTool
to get married, when it's almost certainly doomed, yet homosexuals can't legally marry. That logic is more than a little skewed. If it's a concern about morality, the gays certainly seem to have more of a legitimate "right" to be married.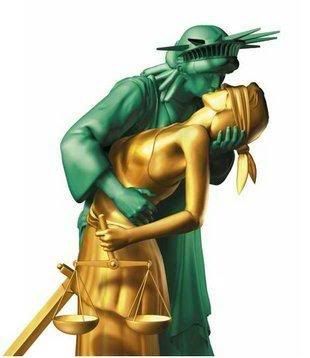 There was another group of people who had a problem with gay people too. The Nazi's. Many people gloss over their occupation of the concentration camps and subsequent deaths. The figures that usually get thrown around are 6 million deaths in the Holocaust, but in actuality it was 11 million total, with 6 million being Jews. I'm surprised the Republicans haven't started tossing around "final solutions" to gay marriage yet, with their nazi-like intolerance.

Bottom line, if skeezy-weasels are allowed to get married, two people of the same sex who are in love (or just want the same healthcare and other benefits heterosexual's garner when they marry) should be afforded the same rights.